Meditation for children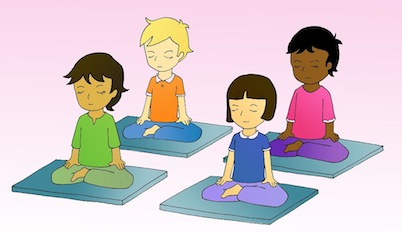 A Mindfulness practice is a great way to encourage creativity, build confidence, rejuvenate, be calm, & have fun.
Benefits of Meditation
Helps kids to relax
It's helpful in situations that cause anxiety such as:

Going to the Dr's office
Taking a test
Performance at school
Playing sports
Doing better in school
Conflicts with friends

Safe space to better experience their emotions
Improve their health
Helps them to better understand what they need
Meditation Series 2016 Fall Schedule
In Person Meditation Series:
Dates: Oct 9th, 16th, 23rd, 30th (Sunday), 10:00 –10:30 am (Payment due by October 7th)
Cost: $40 for a 4-week series ($20.00 drop in fee).

No refunds after series starts.

Place: Cozy, comfortable setting.   Cushions and chairs provided.  Provided upon signup.
Please call Mridu (248-470-5610) to register for class
Bring a friend, if you'd like!  Email mpasrija@liveliferadiantly.com with questions.
Click below to register and pay
Here's what some young meditators are saying:
"I felt peaceful and calm." ~16 year old girl
"The breathing technique helped me with taking tests."  ~11 year old boy
"It really helped calm me.".  ~9 year old girl