Crystalline Consciousness Technique™
Expressing your Creative Purpose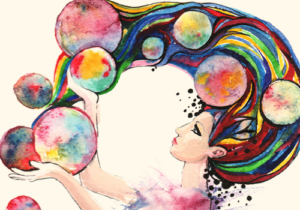 Do you feel connected to your Life Purpose? 
Do you lack focus and clarity while trying to create?
Do you occasionally feel a block to your creative, magical flow?
Learn this powerful protocol that joyfully connects you with your Life Purpose, in alignment with Planet Earth, bringing forth your inner creativity and heart's knowing into your daily life. This class helps and supports creative souls such as businessmen, writers, actors, painters, artists, musicians and teachers, express their creative ideas with ease and flow.  People with ADD or ADHD, along with energetically sensitive and overly empathic people, have found this protocol to help them with sensory overwhelm. It allows people to hear their own inner creative voice instead of being inundated with other people's energies and thoughts. This class:
Heals old traumas around creativity
Connects you to your life purpose
Guides creative energies from the point of view of your life purpose
Aligns your energetic self to right alignment to Earth
Uses a simple protocol to ensure the flow of creative expression at any time
Works with 5 types of creative energies
Creates a heightened listening stance to YOUR creative voice
Protects your creative energies from creative "vampires"
This class is taught in 3 modules, and can be done in an In person or Webinar format.
Want a more personal experience?
      Private one-to-one  class is available – price: $450.00
 Expressing Your Creative Purpose Webinar class
 The class has 3 modules, with a follow up call.  Each module is about 1-2 hours long, with breaks between modules
Date/Time: 
June 24th, 2017 1pm – 2:30p, 3:30-5p EDT
June 25th , 2017 10a-11:30p   EDT
Follow up call: July 9th, 2016 10a EDT


Format:   Webinar (all you need is a computer and a telephone line) and In Person

Deadline to sign up: June 14th, 2017
Learning from Mridu over the past few weeks has been an incredible gift. She is a clear, kind, and knowledgeable teacher who made the Level 1 CCT course and the Healing the Earth course accessible and inspiring – in just a few weeks, I'm feeling calmer and more grounded in my life with these new tools. Mridu has a gift for quietly, compassionately seeing people as they are – during our Coffee Shop Session, I felt completely safe and seen, and saw shifts in the issue I was working with almost immediately. Mridu, I'm grateful for you and can't wait to learn from you again in the future!
E.M., Durham, NC